Are you happy at work? In the equation of professional satisfaction there are a number of variables and factors that range from economic remuneration to a healthy and collaborative environment or time flexibility. We unveiled seven fundamental keys on work happiness.
Happiness in your job is not limited to collecting the payroll or waiting for the bills to be paid at the end of the month, but it includes a wide spectrum of variables related to ambition, learning, and quality of life in the
workplace
. Residence, the feeling of belonging or the possibilities of conciliation with personal life.
There are many factors that affect the happiness of a worker and that depend to a large extent on the nature of their work. And it is not the same to have a position of responsibility in a large multinational, which is e-nomad or freelance.
While some workers are happy when the corporate culture of the company where they work is aligned with their ideology - we recommend taking a look at the Zappos value manual, awarded for 6 consecutive years within the 100 best companies to work according to Fortune- or the work
environment is friendly and free of toxicity and conflicts, other professionals value the margin of creativity, autonomy or mobility capacity that gives them the performance of their freelance or remote
professional work
.
In this article we collect the seven most important keys to be happy in your work.
Conciliation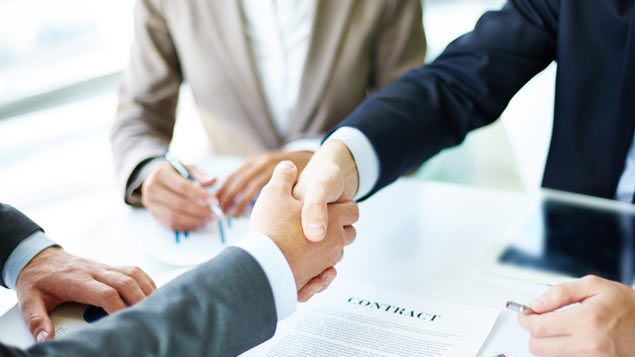 Reconciliation is key for 45% of workers when choosing a company. According to the annual Employer Branding report prepared by Ranstad, 8.3 million employees in Spain say that the reconciliation of work and personal life is among the five most important attributes when choosing a company to work for.
One of the best solutions for workers to reach the desired balance is to favor time flexibility, something that still has a long way to go in a country where the secrecy and the culture of presenteeism continue to dominate, responsible for slowing productivity.
Freeing a rigid labor market would be much easier to bring economic and social welfare to all workers, giving them more freedom to distribute their working hours in a more appropriate way that suits their way of life.
Wellness
According to Wellness Proposals, an independent wellness consultant, this is "an active process of raising awareness and learning to make healthy decisions". The study 'Staying @ Work: Strategies of health and productivity in the place of work', elaborated by Willis Towers Watson between more than 1,600 companies of all the world, including Spain, reveals that the companies endowed with programs of effective well-being prove to be the twice as productive as the market average.
Nearly half (42%) of USA companies consider
health care
and productivity as essential factors in the organization's welfare strategy.
This study exemplifies the importance of well-being within organizations: companies with health programs are more productive, have lower turnover and income per employee is 50% higher.
The study data highlights the relevance of prevention programs and the need to promote healthy habits and lifestyle among employees and their positive impact on the company. So much so that large companies such as Google, HBO or Apple make available to their employees gymnasiums, yoga classes or meditation routines.
Creativity
An investigation of the University of Toronto reveals that when we experience positive sensations the inhibitory control of people is loosened, increasing the visual and spatial attention.
The intrinsic motivation is also another key factor that affects work happiness, something that is only possible in open spaces, endowed with sufficient resources, where importance is given to feedback and
collaborative work
and with freedom to develop the creative abilities of the employees. team members.
The consultancy Georgia Shreve highlights the 5 Rs to create an optimal climate of creativity in the workplace, thus promoting the highest satisfaction of workers:
Reinforcement: Indicate priorities and objectives.
Resources (resources): To have the material and technological infrastructures, the personnel, the space and the adequate financing.
Role Modeling (role model): Provide examples of significant leaders and creative and productive people who serve as models.
Reward (reward): Provide feedback and recognize the achievements and merits achieved.
Reach (scope): Impregnate all aspects of the company from this culture.
Salary
We have addressed the issue of salary many times in
TechnosClub
, because although money is not everything, get an economic remuneration that allows you to have quality of life in the city where you live and that is up to your qualification and training is also another fundamental factor to achieve job satisfaction and perform your activity productively.
The question is how to calculate what is the right salary that you deserve? Opinions are diverse: about five years ago, Princeton researchers, led by Angus Deaton, Nobel Prize in Economics in 2015, put figures: $ 75,000 a year, a ceiling that seems difficult for an average worker to reach nowadays.
Interestingly, it was this report that prompted Dan Price, founder of online payment company Gravity, to make the decision to put $ 70,000 as the minimum wage in his company.
Professional development
The promotion and promotion opportunities within the company's organizational chart, the change of department, the constant training to promote training and the enrichment of the professional profile form another key point for you to be happy in your job, especially if we put the point of long-term vision.
The reason? Continue training and improving your portfolio or your CV will generate a feeling of greater security to your future work, will allow you to develop skills and acquire new skills -for example in languages, digital marketing or SEO-, recycle and increase your value in the market of work. feeling more self-realized.
Good atmosphere
Taking into account the large proportion of time we spend in adult life in our workplace, the type of work environment, relationships with your colleagues or the leadership style of your superiors have a direct impact on your happiness.
Toxic bosses and comrades, excessive pressure or constant arguments are not only cause for dissatisfaction, but a source of anxiety and stress that causes millions of work-related casualties, economic losses and productivity problems for companies.
However, an environment in which decisions are debated multilaterally, collaborative work is encouraged or creativity is enhanced is a space suitable for the mental health of workers, high peaks of motivation and friendly relations between employees.
Incentives
Incentives have the ability to make employees happy and can be of two kinds: non-monetary and monetary. In the last section we find the extra
payments
, the salary increases, the commissions or the incentives according to the results obtained in certain projects.
Among those not exclusively monetary we find the mentioned flexible hours, free time, technological equipment, discounts, bonuses or promotions in products and services of the company, trips, paid vacations, gifts or services as
physiotherapist
, private medical insurance or leisure and sports options at work.