Samsung Galaxy S10 and Galaxy S10 Plus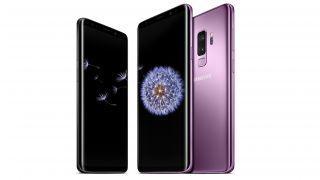 Galaxy S9 and S9 Plus will be one of the first flagship products to be launched in 2019
Expected to be released in March 2019
Of course, by the end of 2019, we may eventually recommend buying the Galaxy Note 10 instead of the Galaxy S10.
Because we will first see the Galaxy S10, it will set the tone for Samsung's 2019 mobile phone.
NetSky Samsung S10 will adopt the world's first Qualcomm Snapdragon 8150 processor, based on the most advanced TSMC 7nm process, 1+3+4 large and medium-sized architecture (main frequency: 2.84GHz, 2.4GHz, 1.78G), GPU For the latest Andreno 640, the NPU neural network unit is integrated and supports 5G networks.
Samsung S10 will have a high probability of selling at more than 7,000 yuan.
Sony Xperia XZ4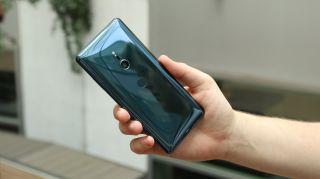 In 2018, Sony is still one step behind in the competition.
Can it move on in 2019?
Expected to be released in March 2019
As a manufacturer of top mobile phones, Sony has been having some difficulties in maintaining relevance.
Still, in the Sony Xperia XZ3, its OLED screen and price are far lower than some direct competitors, but it did quite well in 2018.
The Sony Xperia XZ4 uses Qualcomm Snapdragon 855 processor, 6GB RAM and 128GB ROM, plus a 21:9 ratio 4K resolution screen and three lenses. The system will be directly equipped with Android 9.0 and equipped with a large capacity of 3900mAh. Battery, support 5G network.
It is expected to be more than 9,000 yuan.
According to reports, Sony designed a 21:9 mobile phone Xperia X Ultra in 2017, but it has never been released.
Huawei P30 Pro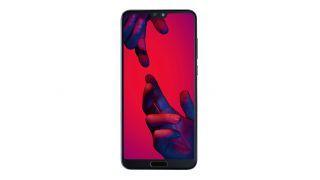 Huawei P20 Pro is great, but we hope that P30 Pro will be more powerful.
Expected to be released in March/April 2019
After the amazing P20 Pro and Mate 20 Pro in 2018, the Huawei P30 Pro is in our "2019 Most Wanted" list.
Or starting 5G, are you looking forward to it?
Guess what the price of Huawei P30 is!
Motorola Moto G7 and G7 Plus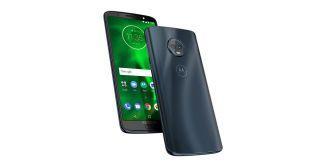 Expected to be released in March/April 2019
The biggest feature of the Moto G7 Plus is that it will be equipped with a 5000mAh high-capacity battery and supports fast charging.
In addition, the Moto G7 Plus has a body length of 159mm x 76mm and a single-camera solution. The rear camera is located in the upper back of the fuselage.
LG G8 Thin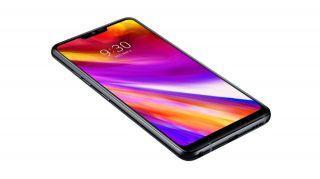 Expected to be released in May 2019
LG's flagship LG G7 Thin at the beginning of 2018 stands out because it is equipped with an ultra-wide rear camera instead of the more popular zoom camera.
But now several phones have zoom and widescreen.
Includes LG's own five-camera LG 40 Thin.
According to rumors, the price of the LG G8 is expected to be around $800, or about five or six thousand.
With LG's current situation, sales are not good, and some people even think that there will be no LG G8.
Samsung Galaxy X.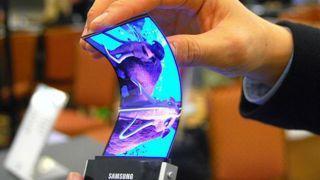 The foldable Samsung Galaxy X is probably the most exciting mobile phone
The most anticipated mobile phone in 2019.
Samsung Galaxy X, the rumor of folding mobile phones has been rumored for five years, and Mashan is also appearing.
This collapsible prototype version was seen at the Samsung Developer Conference in 2018.
It is actually a carrier of Samsung Infinity Flex display technology, OLED panels and folding mechanisms, making this futuristic design possible.
The price should be very expensive.
At that time, I feel that the Galaxy S10 is very cheap.
OnePlus 7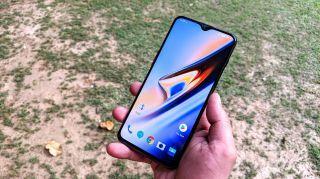 OnePlus 6T adds a display fingerprint scanner and a smaller gap
Released by the end of May 2k19
OnePlus 7 will work with Qualcomm.
You can also look forward to existing OnePlus good things, such as a fingerprint scanner on the screen, and possibly a lot of glass structure.
OnePlus 7's OnePlus phone will support 5G, and OnePlus' 5G phone price should be low.
iPhone 11 and 11 Max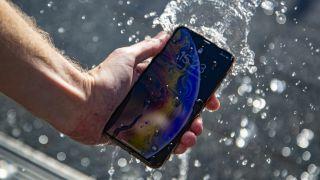 So we hope that the iPhone 11 will provide functionality.
Expected to be released in September 2019
As always, we will see a lot of ambiguous information about the next generation iPhone.
Apple likes to keep an eye on important days, and that important day has to wait (probably) in September.
What is going on with the iPhone 11 is the current webcam including the pop-up camera module, the side TouchBar display and the stylus like the iPad Pro.
Google Pixel 4 and Pixel 4 XL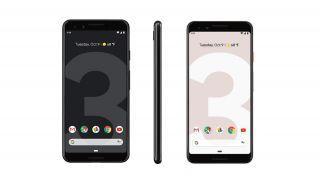 Pixel 3 and Pixel 3 XL are very good on the phone, how will Pixel 4 be upgraded?
Expected to be released in October 2019
It is still too early for any major Pixel 4 leak.
However, some references to the "first party" Android that will be launched in 2019 have already appeared.
The product code is found in the ARCore Developer Kit.
They are expected to have the next generation of augmented reality capabilities.
Such a feature is very beneficial to Google, and his opponent does not have these technologies.
Millet 9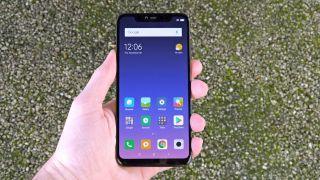 The Mi 8 Pro is feature-rich and secure.
We hope that Xiaomi will surprise us in 2019.
This is a very important year for Xiaomi in 2018.
After mass sales in China and India, the brand is moving west.
It finally made its debut in the UK for the first time in 2018.
And this year, Xiaomi successfully listed.
Due to the continuous friction between the US government and Huawei and ZTE, Xiaomi's intention is very clear.
Xiaomi 9 will become one of its main flagships in 2019.
You can look forward to the big screen, the fingerprint scanner inside the screen, etc. For many buyers, the most important thing is that Xiaomi has a high price/performance ratio and has a lower price than Samsung and Apple.